SOHO METROPOLITAN HOTEL
&nbsp&nbsp
downtown toronto, theatre & entertainment district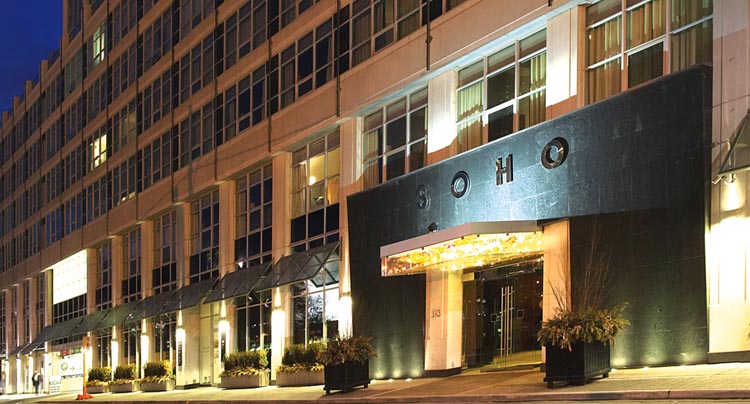 The SoHo Metropolitan Hotel is simply Toronto's finest, whether you call it a luxury or boutique hotel. Supremely indulgent yet artfully subdued, the Toronto hotel affectionately dubbed "SoHo Met" is a vibrant scene unto itself. From inspired culinary creations to advanced in-room technologies and innovative business services, a limitless range of sophisticated pleasures awaits you. Whether you are staying for just a weekend or weeks on end, you will quickly realize that one does more than stay at the SoHo Met in Toronto ... one lives it.
The moment you set foot upon the marble floors of the SoHo Metropolitan Hotel in Toronto, you enter a world of exquisite luxury and unparalleled conveniences, where the boutique hotel's commitment to service and personal attention exceed all expectations. The three storey, loft-style
penthouse suite
and 92 oversized, luxurious
guestrooms and suites
represent the very epitome of SoHo Metropolitan boutique hotel style. European natural down duvets and triple Italian bed linens grace the luxurious king-size beds.